Waste and metal management
Experts in recycling, recovery and waste management and purchase of metals. Solutions for advice, transport and waste management. COMPREHENSIVE WASTE MANAGEMENT
We value all types of batteries and waste, in addition to carrying out comprehensive management, collection and transport.

VALUATION OF AUTOMOTIVE PARTS
We buy and value a wide variety of automotive parts in the best conditions.

PURCHASE, SALE AND RECYCLING OF METALS
We collect, buy and sell all kinds of steel, scrap metal and old mobile phones.

RECOVERY OF PRECIOUS METALS
We recycle and value all kinds of electronic waste, catalysts, x-rays and photolithos.

PURCHASE AND SALE OF MACHINERY AND STOCKS
Buy and sell second-hand machinery, industrial equipment and all types of stock.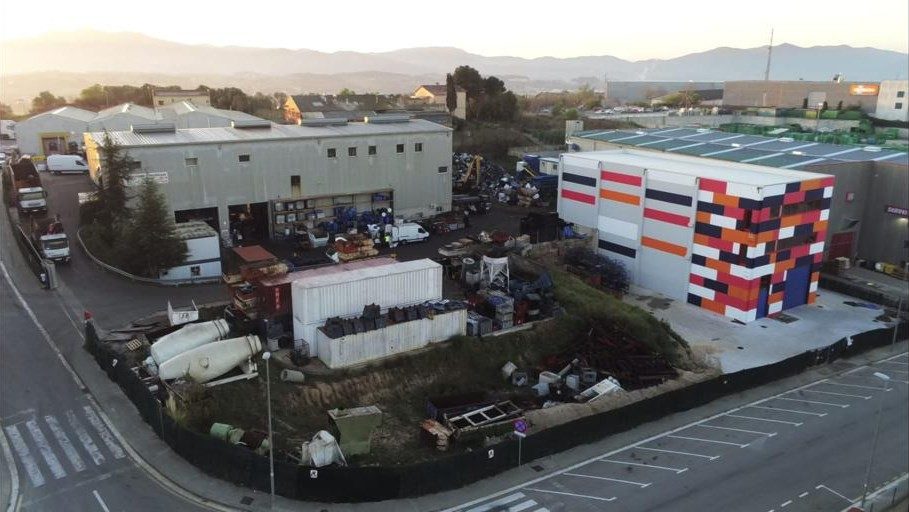 A.3 was born as an authorized lead battery collector logistician for an important multinational.
The success of A.3 lay in the simplification of equipment and charging systems to carry out work that had historically been done with light vehicles, given the difficulty of removing said batteries in small workshops, difficult to access, basements, narrow streets, etc. . The self-propelled forklifts that A.3 incorporated into its fleet saved effort in the evacuation of these batteries, which posed a risk to both our staff and the workshops themselves.
We equip our units with scales-printers to be able to weigh "in situ" the various materials removed, so the client knows from the moment of loading the exact weight removed from each of their waste at the time of delivery. This union of services and the good price applied to them has catapulted A.3 to the top positions in the ranking in tons of recycled material.
Collection and authorized transport of waste
We have a large fleet of authorized vehicles: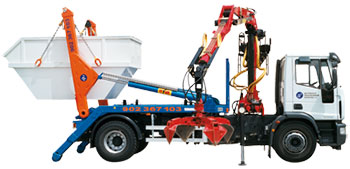 Hybrid vehicles with a 9 cubic meter container. Container carrier chain system and truck cranes with octopus system.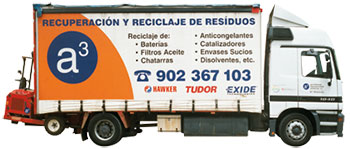 TRUCKS WITH SELF-SUPPORTING TRUCK
Tauliner system trucks for palletized cargo or in battery containers or other waste.

Tauliner trailer trucks for full loads with self-propelled forklift.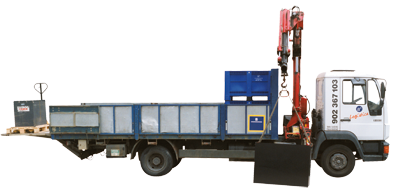 TRUCKS WITH SELF-SUPPORTING TRUCK
Vehicles for installation and uninstallation of traction batteries equipped with a 3-ton crane and lifting platform.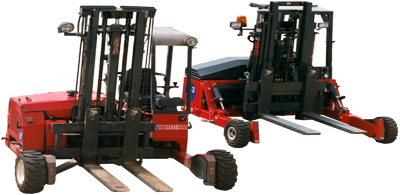 Designed to lift and transport pallets, containers and other heavy objects safely and effectively.
At A3 we are a company authorized by the Generalitat de Catalunya and we have authorizations for the storage and recovery of hazardous and non-hazardous waste. These are some of the procedures we work on.
R 1202
Disassembly and separation of the different components of the waste, including the removal of substances
dangerous.
R 1203
Mechanical treatment (crushing, fragmentation, cutting, compaction, etc.).
R 1301 and 1501
Waste storage, in the collection area.
R 0404
Preparation for the reuse of waste metals and metal compounds.
R 0402
Recovery of metals from waste containing metals.
Also find out about
Hazardous waste to be recovered

Non-hazardous waste to be recovered
For more information you can contact us through our form
SCHEDULES
Monday to Thursday from 8:00 a.m. to 2:00 p.m. and from 3:00 p.m. to 5:00 p.m.
Friday from 7:00 a.m. to 1:00 p.m.
Saturday and Sunday closed